FACTOR Artist Development grant: how I won it twice
In January 2020, I got a 2,000 CAD payment from the FACTOR Artist Development grant (it now offers 5,000). This grant was the first one that I had ever won for my music.
To read my full application for the grant, go here.
FACTOR is a grant funding organization that gets money from Canada's federal government and from a trust fund of radio stations.
For my first application, I worked alone. The goal was to book one day of studio time with a quintet, which produced "In Shadows" and the 12th Street Quintet EP.
I didn't expect to win the grant. The success was exciting enough for me to invite a friend over for a photo shoot, including a fake giant cheque! See image above.
On top of that, I get to apply for the FACTOR Artist Development grant a total of two times in my career. That's because it exists only for artists in their early careers.
So I did it again in September 2021 and won it a second time, with the help of local arts professional Nicolle Dupas!
From this one, I subsidized half of Maybe Eventually – in specific, the newer four tracks out of the final eight album cuts.
Very few artists have won this grant in back-to-back years (technically I received the first one in 2020 despite applying a few months before the new year, and the second in 2021). I'm fortunate to have had that distinction.
You can also read the second grant application. It's for subscribers over at Rhythm Changes: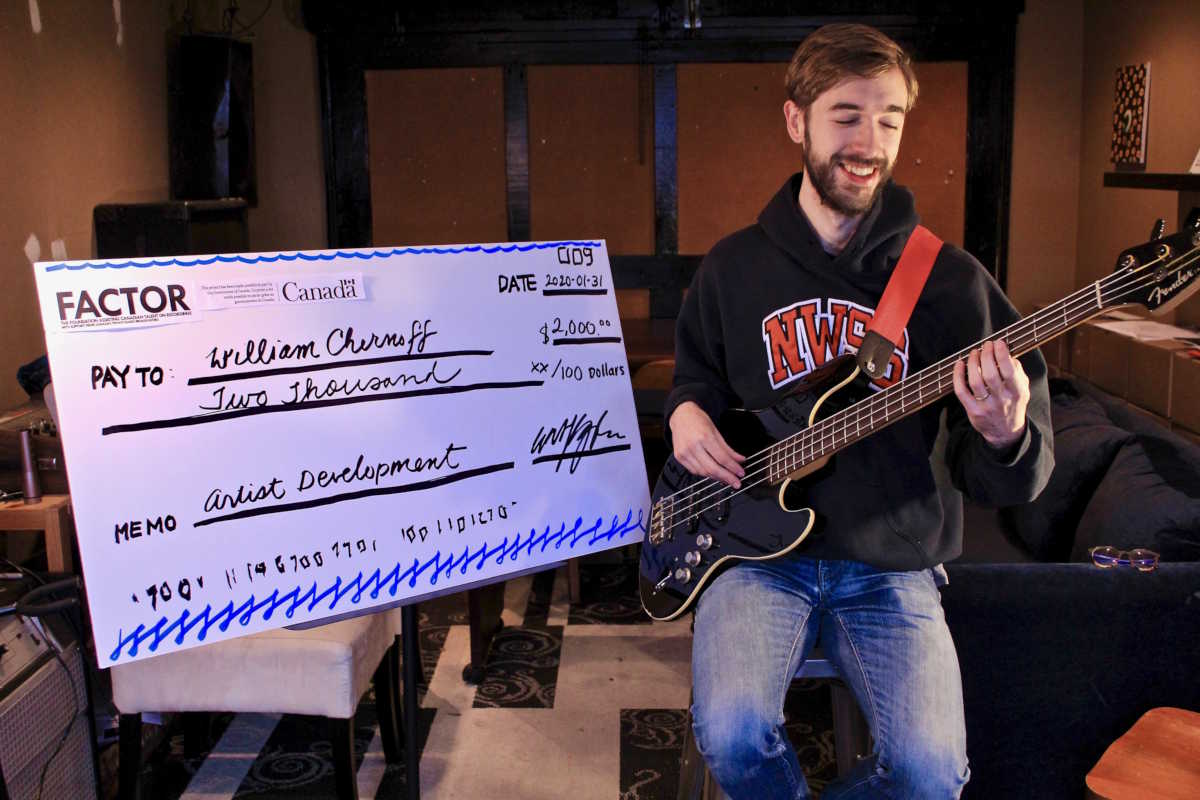 Consider using the FACTOR Artist Development grant to help start your own career. The turnaround time from applying to receiving the cash is three to five months; apply early, and try often if you don't get it.