12th Street Quintet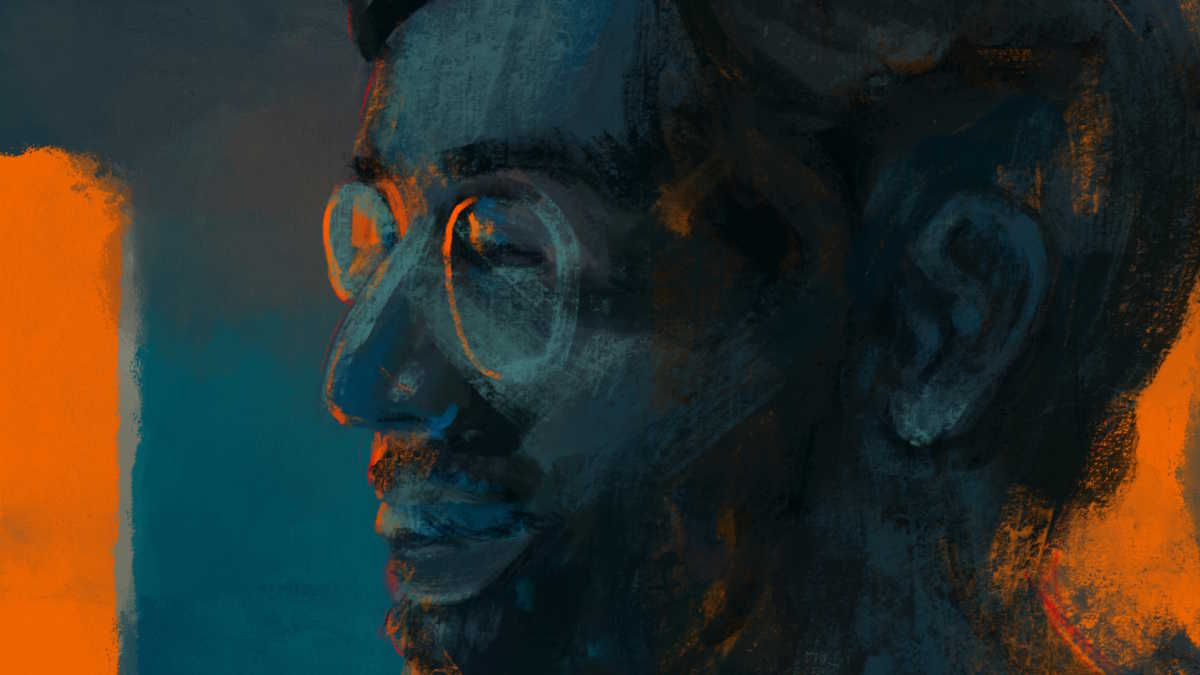 My second EP, released on March 5, 2021, is 12th Street Quintet. It features what I consider to be my group of that name: a one-off ensemble with Thad Bailey-Mai on trumpet, Nebyu Yohannes on trombone, Parker Woods on guitar, and Carson Tworow on drums. Dean Thiessen played Fender Rhodes in place of guitar on one track.
We recorded this EP on the same day as "In Shadows".
Liner notes by Anthony Cenerini
I met William Chernoff in late September 2019, on the day I almost quit music. I had given far too much of myself and my time to a project, got too invested, and got myself fired for the first time in my life—and, in that sense, it was my own fault. Nonetheless, the moment I was fired remains the worst I have ever felt in my decade-plus-long professional musical career. Things were said to me in those moments that still poke and prod me to this day. Everything happens for a reason, right?

Mere minutes after this messy musical breakup, my phone starts buzzing on my nightstand at home. I remember letting the phone ring several times, thinking to myself, "I don't know this number, and now's really not the time. I'll just let it go to voicemail." But, for whatever reason, I picked it up.

On the other end of the line, a cheery 20-something answered: "Is this 12TH ST Sound?" I probably said something defeatist like, "Sure." The voice continues, "Are you really on 12th? I live just up the street. I've walked by your door literally hundreds of times and had no idea there was a studio there!"

It's here that I should mention: another person's excitement fuels me. My entire career has been spent chasing, harnessing, and projecting that feeling onto the listener. I could tell Will was excited and suddenly, I didn't feel so bad. In the email that immediately followed our phone call, Will described three projects that he thought could benefit from a relationship with me and the studio. The third was his solo project, to which he captioned, "I make some jazz music on the side."

Will kept me busy for much of the next calendar year recording his solo works, mixing previous recordings (including the internationally acclaimed full-length album, Aim to Stay, which was released in 2020), introducing me to his network—many of whom have become clients themselves—and recording the other two projects he mentioned in that very first email. We have collaborated together on tape and off, and continue to do so as I write this. You could say I'm happy I picked up the phone.

12th Street Quintet is the first jazz project we worked on together. While it was recorded in its entirety on a cold December day in 2019, it could easily be a live recording of a summer festival stage at sundown. It's chaotic at points, light-hearted at others, lively, accessible, and mostly a one-take affair. Two versions of "Little Mylk" are showcased here, one featuring Parker Woods on guitar, the other with Dean Thiessen on keys instead. This is not only an example of the many lives a composition can lead with different personnel and instrumentation, but of the inherent flexibility of Chernoff's compositions themselves.

I have since come to understand that, for most people, "on the side" means something very different than what I think it means for Will. For most people, "on the side" means little effort, little time, and little dedication—and, if you know William Chernoff as I do now, you'll know that he does not do that. His philosophy is one of constant forward momentum, and his tenacious work ethic and business acumen breeds results such that his "on the side" would be a life's work for most. Here, "on the side" just means there's much more to come.
Credits
All music written by William Ross Chernoff (SOCAN)
William Chernoff - bass guitar
Thad Bailey-Mai - trumpet
Dean Thiessen - Fender Rhodes, track 1
Parker Woods - guitar, tracks 2, 3
Carson Tworow - drums
Nebyu Yohannes - trombone
Produced by William Chernoff
Recorded and mixed at 12TH St Sound in New Westminster, BC on December 19th, 2019 by Anthony Cenerini
Mastered at Railtown Mastering in Vancouver, BC by Andrew Downton
Art by Nicole M. Shewchuk
Design and layout by Wordplay Creative

This project is funded in part by FACTOR, the Government of Canada and Canada's private radio broadcasters.
Ce projet est financé en partie par FACTOR, le gouvernement du Canada et les radiodiffuseurs privés du Canada.