Aim to Stay: my first album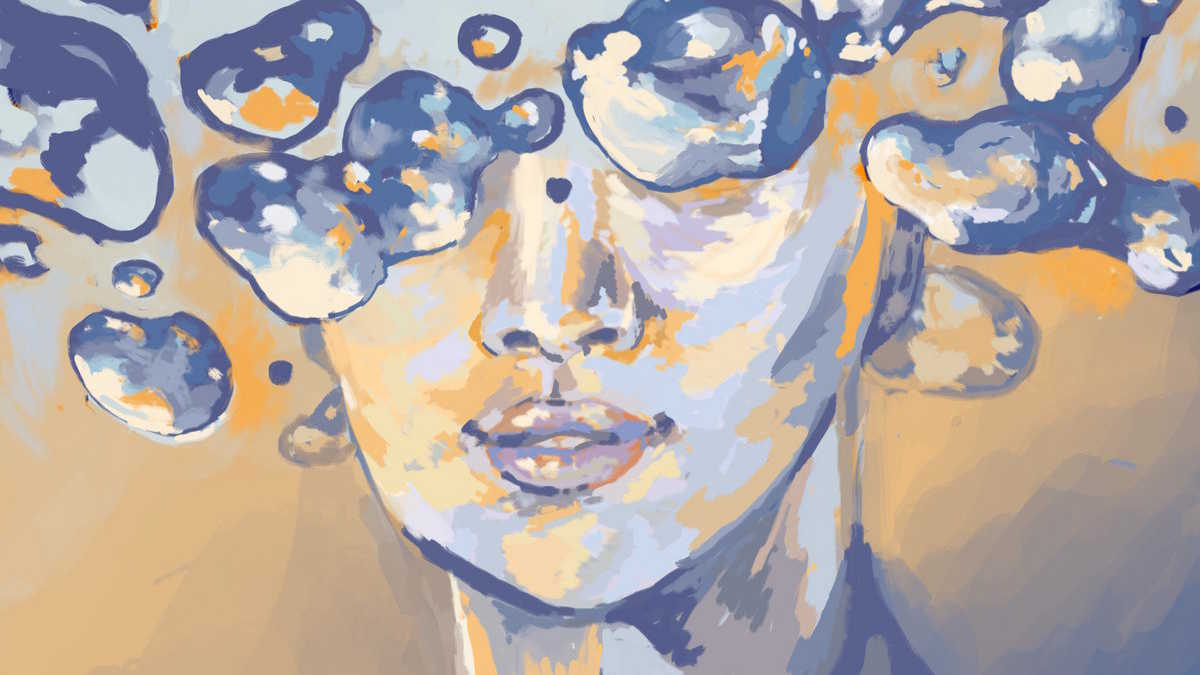 My first album is called Aim to Stay. It's available on CD and is the only project I have on that format to-date.
As of June 1, 2023, Aim to Stay is no longer available on music streaming apps; I removed it from my digital distribution service.
Liner notes by Victoria Cowan
I am often struck by my friend William Chernoff's appreciation for community. This album describes a vital network of relationships that have nurtured his development from past to present.

Aim to Stay is an homage to the people, places, and experiences that shape us. I have come to understand it as a Bildungsroman: a story of one young person's moral, psychological, and spiritual development.

The title track, "Aim to Stay", is inspired by listening to Rihanna's song "Stay" in 2013. Even though it "wasn't like stuff [he] would go on to be sad about over the next couple of years," composing and performing this tune helped Chernoff channel coming-of-age sadness. It's a favourite amongst his bandmates and local audience.

"Stop Me if You've Heard Enough" is inspired by guitarist Bill Frisell, one of Chernoff's idols. Chernoff met and performed for Frisell at Capilano University in November 2014, where he still spent time despite having dropped out the year before. At the masterclass, a growing sense of insecurity caused Chernoff to leave early. He then returned to campus that evening to attend the feature concert, and the notes that he took during the performance eventually turned into this tune.

"Nomads" is a tribute to Chernoff's primary local influence, Brad Turner. Chernoff composed this tune in 2013 after listening to Turner's debut album Long Story Short and in particular the first track, "By Surprise". He recalls visiting the Vancouver Public Library with his CapU cohort to find Vancouver jazz albums, including ones by their teachers; Turner was one such example.

"Being Bill" draws from Frisell's 2005 album East/West which Chernoff describes as "patient, slow-cooking, and atmospheric." The tune mimics this album's arrangement of "I Heard It Through The Grapevine" and its moody, gritty bass riff. Chernoff composed it in early 2015 to the rhythm of his feet while walking through his neighborhood in New Westminster.
"Ulla" recalls Chernoff's trip to Copenhagen in 2015 where his landlady, Ulla, taught piano lessons upstairs. He wrote the melody to a chord progression that he often heard one of her students play. Living in Denmark was a formative time for Chernoff as a composer. However, he didn't know the future that awaited him back in British Columbia and he thought that jazz had passed him by. It was only after reconnecting with friends, like his bandmates on this project, that Chernoff regained the joy of playing jazz.

Chernoff wrote "Sitting To Her Left" in September 2014 during a university lecture on the physics of music, taught by his mentor from a local music non-profit. The tune provides insight into his composition process, which is primarily "spontaneous" and inspired by "literal, mundane things", like sitting to his friend's left in the lecture. It is a straight-ahead tune with a head arrangement and a vehicle for improvisation, much like the jazz standards that Chernoff performed at the time.

Finally, "Makie Elkino". Chernoff had just started playing music when he represented his high school at the 2010 Envision Jazz Festival. He identifies this moment as "the day [his] career started." "It felt like I was finding a home," he says. "I didn't have a community. I had three or four friends, and nothing else before then." This tune is his first-ever composition. It resulted from three-chord basement jams with his high school jazz friends over the summer.

Chernoff doesn't covet the spotlight, however. Instead, he seeks to support those around him: "I consider myself a composer who serves the musicians I know and the styles they play. The word 'serve' is important to me because I define success as the extent to which I have brought wealth and lasting memories to the people I love through my projects."

I can't think of a more fitting epigraph for this album. Enjoy!
Tracklist
Aim to Stay (04:00)
Stop Me if You've Heard Enough (04:19)
Nomads (Intro) [01:54]
Nomads (06:20)
Being Bill (05:09)
Ulla (03:09)
Sitting to Her Left (07:05)
Makie Elkino (02:54)
Credits
Note: to perform this music live in Vancouver in the current year, what I'd consider to be the quartet would be me on electric or upright bass with Thad Bailey-Mai on trumpet, Jonny Tobin or Dean Thiessen on piano, and Carson Tworow on drums. Bobby Wiens lives in Denver now!
All music written by William Ross Chernoff (SOCAN)
William Chernoff - bass guitar (1,6,8), upright bass (2,4,5,7)
Thad Bailey-Mai - trumpet (all exc.7)
Jonny Tobin - grand piano
Carson Tworow - drums (1,6,8)
Bobby Wiens - drums (2,4,5)
Produced by William Chernoff
Recorded at Monarch Studios in Vancouver, BC by Elisa Pangsaeng on July 4th, 2016 (1,6,8) and June 7th, 2015 (2,3,4,5,7)
Mixed at 12TH ST Sound in New Westminster, BC by Anthony Cenerini
Mastered at Railtown Mastering in Vancouver, BC by Andrew Downton
Art by Nicole M. Shewchuk
Manufactured in Canada by DMA Discs
Brand design, CD design, and layout by Perry Chua
Special thanks to Vez Chernoff, Tom Dobrzanski, Steve Clements, and Victoria Cowan
Background
"I made my first solo album without ever having a plan in place. And it took five years."
For Jazz Office Hours, I wrote about the long production timeline of the album, pointing out three phases:
2015-2016: the artistic beginning
2017-2019: the nothing middle
2020: the staging of the end
Check it out here:
Media coverage
Several podcasts & radio shows featured me during this album release in 2020, including:
The press coverage below is typical of a campaign with Ernesto Cervini at Orange Grove Publicity. If you'd like to get press at outlets like these on your next album release, contact Ernesto several months in advance of your release date.
Press clippings
https://vancouversun.com/entertainment/5-things-to-know-about-scintillating-beauty-by-cat-torens-human-kind
5 things to know about Scintillating Beauty by Cat Toren's Human Kind
The Vancouver Sun
Stuart Derdeyn
September 8, 2020
https://midwestrecord.com/MWR1698.html
09/21/20
Midwest Record
Chris Spector
September 21, 2020
https://45rpm.blog/2020/09/24/the-future-jazz-offensive-24-september-2020/#T4
THE FUTURE-JAZZ OFFENSIVE | 24 SEPTEMBER 2020
45 RPM
Simon Vincent
September 24, 2020
https://takeeffectreviews.com/october-2020-1/2020/10/7/william-chernoff
Take Effect
Tom Haugen
October 8, 2020
https://shepherdexpress.com/music/album-reviews/william-chernoff-aim-to-stay/
Shepherd Express
Morton Shlabotnik
October 8, 2020
https://www.jazzweekly.com/2020/10/william-chernoff-aim-to-stay-cervini/
Jazz Weekly
George W. Harris
October 12, 2020
https://wulfmuller.wordpress.com/2020/10/13/too-much-choice/
too much choice ...
Wulf Muller
October 13, 2020
https://thejazzmusicblog.blogspot.com/2020/10/debut-album-from-vancouver-based.html
debut album from Vancouver-based bassist William Chernoff "Aim to Stay"
The Jazz Music Blog
Marty "Memphis" Delia
October 20, 2020
https://www.intelligencer.ca/opinion/columnists/five-new-jazz-albums-to-augment-your-collection
Five new jazz albums to augment your collection
Belleville Intelligencer
David Reed
October 22, 2020
https://www.allaboutjazz.com/aim-to-stay-william-chernoff-self-produced
William Chernoff: Aim to Stay
All About Jazz
Hrayr Attarian
November 8, 2020
https://jazzquad.ru/index.pl?act=PRODUCT&id=5671
William Chernoff - Aim to Stay
Jazz Quad
Leonid Auskern
September 24, 2020
https://www.ivanrod.dk/2020/10/02/william-chernoff-aim-to-stay/
William Chernoff: Aim to Stay
Ivan Rod
October 2, 2020
!earshot chart results: Canadian campus & community radio
as provided by Orange Grove Publicity
Sep 22, 2020
CFUV #4
Sep 29, 2020
CFUV #2
Oct 20, 2020
CJAM #2
Oct 27, 2020
CJAM #9
CJSR #1
Nov 3, 2020
CFUV #3
Nov 10, 2020
CJSR #7
Nov 17, 2020
CJSR #7