Quintet: debut at Bernie Legge Theatre, New Westminster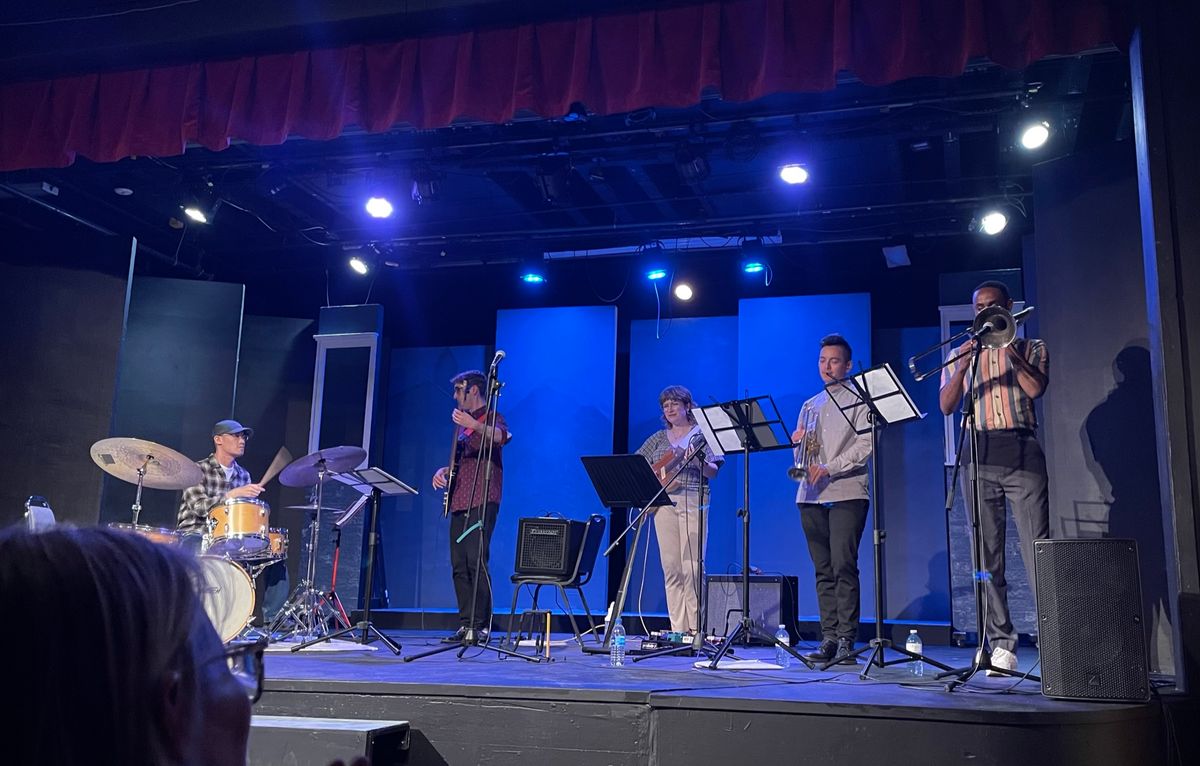 On Saturday, May 27, 2023 at the Bernie Legge Theatre, I co-presented a special concert with the Vagabond Players in my hometown of New Westminster, BC.
The concert featured my brand-new quintet with Thad Bailey-Mai on trumpet, Nebyu Yohannes on trombone, Madeleine Elkins on guitar, and Miles Wong on drums.
The majority of our band is a product of the New Westminster Secondary School music program, including myself – so there's a lot of history.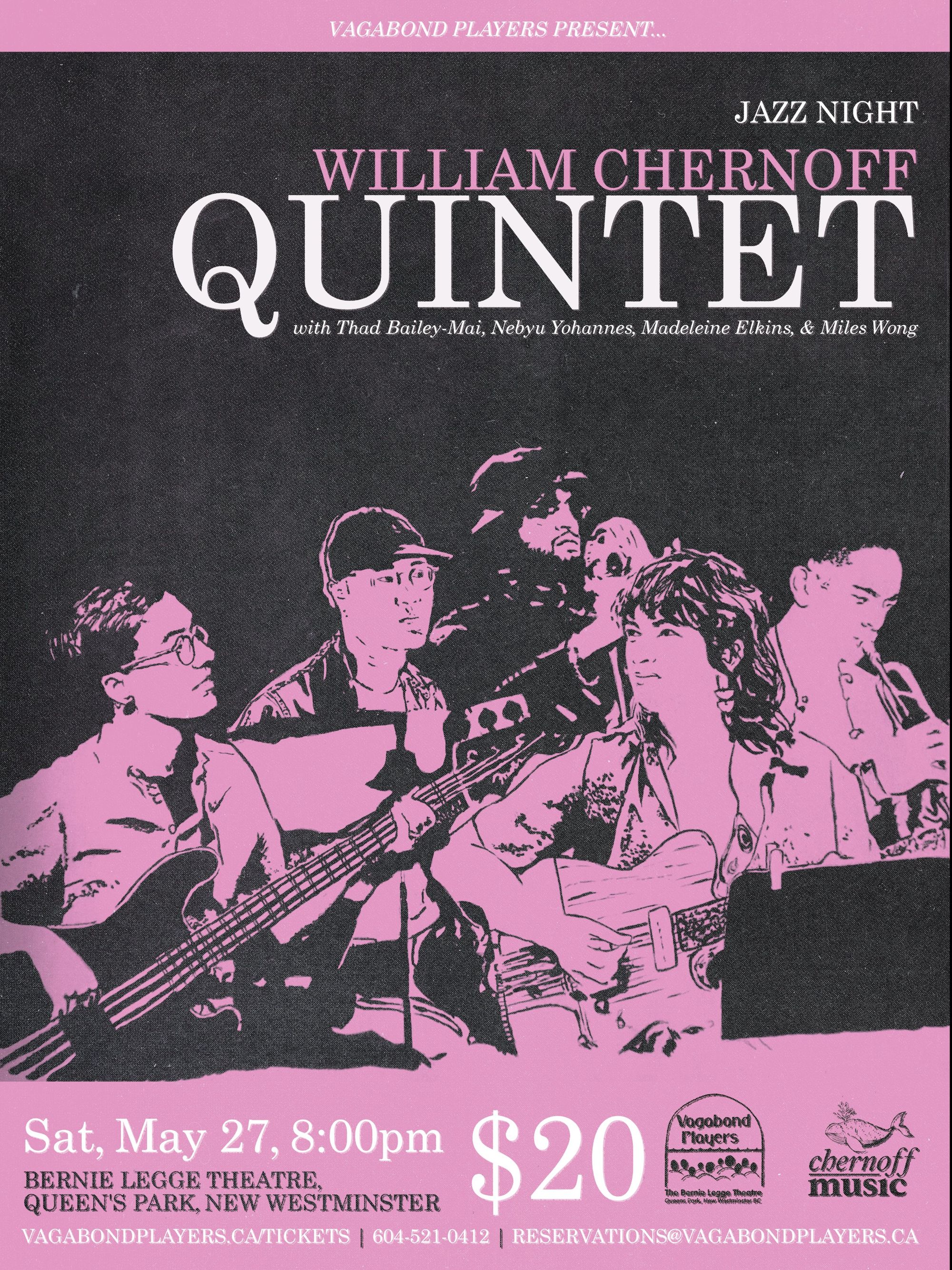 Learn about the band:
The William Chernoff Quintet is a creative, improvising music group led by bassist Will Chernoff. Born and raised in New Westminster, BC, Will is known for his original instrumental compositions and for playing electric bass on the Vancouver scene as a bandleader.
The quintet performs brand-new music by Will alongside the repertoire of his two albums to date. Will released his debut, Aim to Stay, in 2020 with critics observing the influence of guitarist Bill Frisell. On Maybe Eventually, released in 2022, jazz journalist Chris Wong writes that "swing and melodicism" are "at Chernoff's artistic core".
Thad Bailey-Mai is a rising trumpeter, "part of the new breed: highly literate in complex music, flush with thoughtful ideas" (Rhythm Changes). Thad has earned recent renown as a composer-leader of his own quartet, as well as for his contribution to the David Blake album Fun House (Cellar Music).
Nebyu Yohannes is an accomplished trombonist and songwriter who has performed from Toronto to Ethiopia, and Western Canada through the United States. His credits include groups like Quique Escamilla, We Are All, Makes Shapes, and more ensembles representing music from around the world. He also plays as a solo artist.
Guitarist Madeleine Elkins works at the crossroads of jazz-influenced music, folk, and rock, featuring the dual elements of electric and acoustic guitar. She is a vital musician for a new array of BC-grown, female-fronted acts, including the Sister Jazz Orchestra big band, up-and-coming folk singer Madelyn Read, and many more.
Drummer Miles Wong excels with improvising and beat-driven art forms, merging the force of the acoustic drum kit with the adaptive sensibility of electronic music. As a side musician, his playing covers everything from the David Lavoie Quartet's post-bop album Juno (Inner Ocean Records) to the alternative R&B artist Dacey.
Check out the quintet sound
From 12th Street Quintet (2021) by William Chernoff