Trio at Frankie's Jazz Club After Dark: album release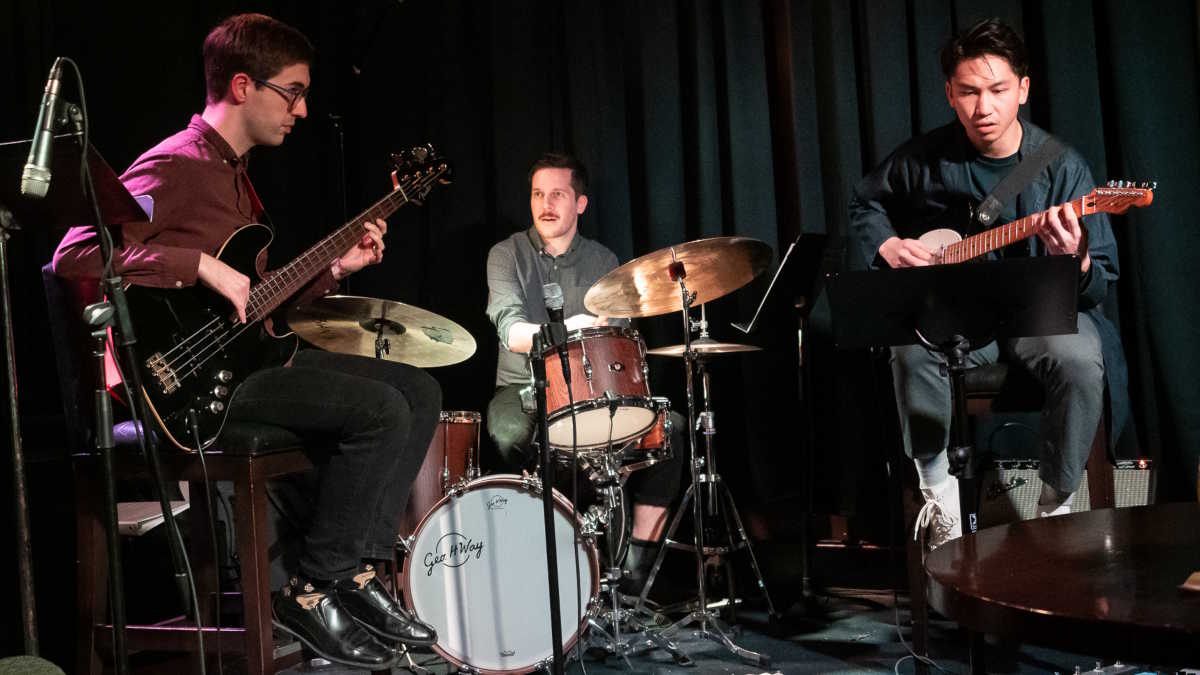 On Friday, November 25, 2022, my trio with Francis Henson and Carson Tworow played at Frankie's Jazz Club in downtown Vancouver ($10 cover charge on bill, no reservations / walk-up only) as part of the After Dark series, presented by The Infidels Jazz.
Tim Reinert booked us for this show, billing it as the album release party for Maybe Eventually.
Setlist
"A Four-Way in the Heart of the West End"
"Makie Elkino"
"Earthling Terminal"
"Don't Miss Me"
"154"
"Fulton Street Blues"
"Little Mylk"
"Maybe Eventually"
"Bridge Deal"