Trio at Tangent Cafe: starting the fall 2022 run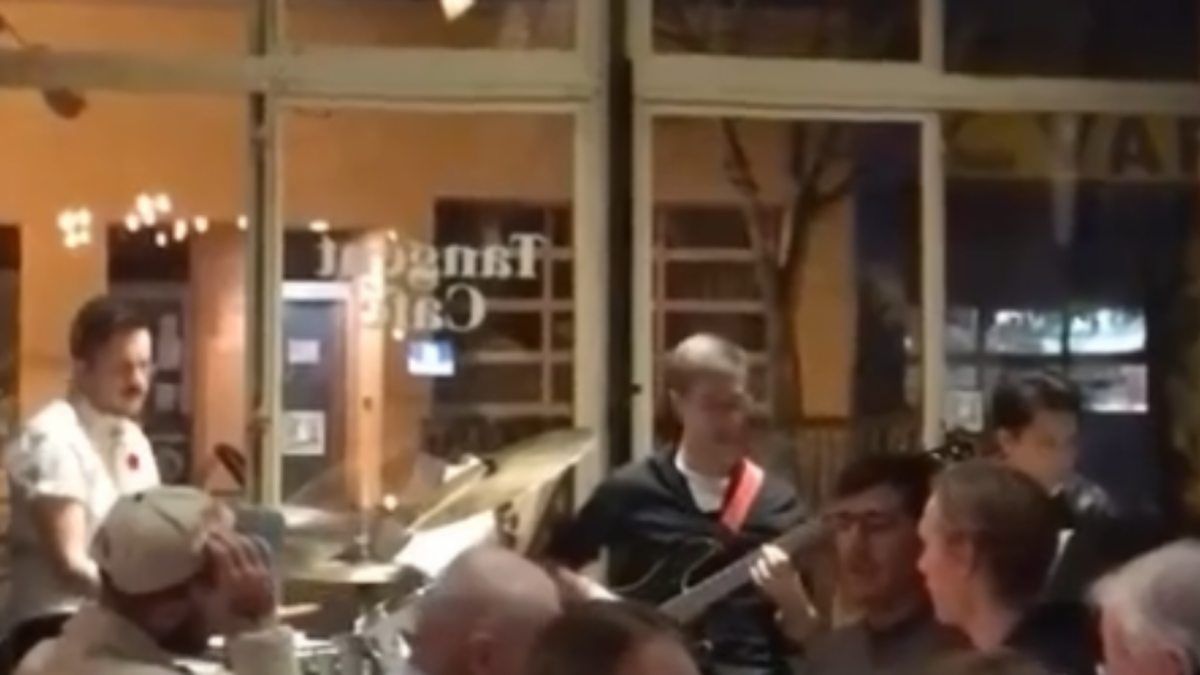 On Thursday, November 10, 2022, my trio with Francis Henson and Carson Tworow played at the Tangent Cafe in East Vancouver ($10 cover charge on bill, waived with $30 tab).
David Blake booked us for this ice-breaking, non-ticketed performance in the Maybe Eventually album release season.
We played one standard – the Francis feature and Wes Montgomery homage "Polka Dots and Moonbeams" and the rest originals.
Setlist
Set one
"A Four-Way in the Heart of the West End"
"Makie Elkino"
"Ulla"
"Earthling Terminal"
"Sitting to Her Left"
"154"
Set two
"Polka Dots and Moonbeams"
"Esh"
"Don't Miss Me"
"Fulton Street Blues"
"Nomads"
"Little Mylk"
"Bridge Deal"