Maybe Eventually: my second album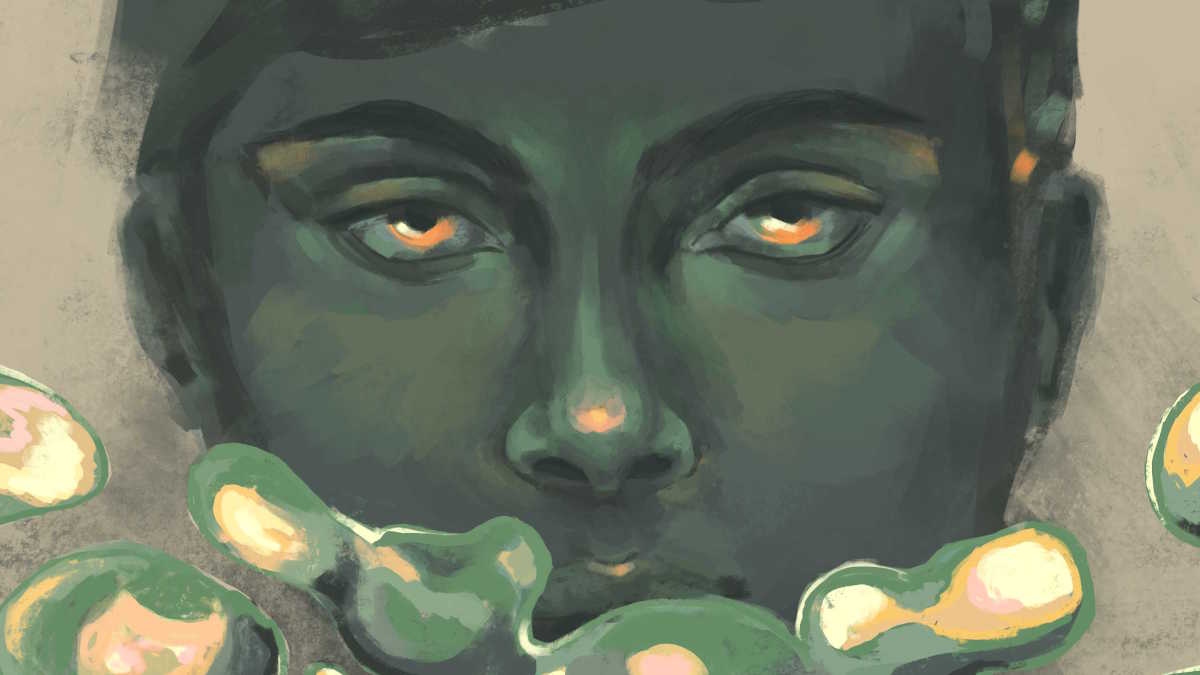 The second William Chernoff album, released on October 28, 2022, is called Maybe Eventually. It features my trio with Francis Henson on guitar and Carson Tworow on drums.
The album features a re-recording of "Don't Miss Me" but as an instrumental. Four of the tracks – the ones recorded in 2021 – were previously released as a digital EP, Hometown, which is now redundant and is no longer available.
Liner notes by Chris Wong
William Chernoff has become an indispensable contributor to Vancouver's jazz scene, in large part because of his Rhythm Changes website and email updates that so thoroughly and insightfully cover the scene. As Rhythm Changes readers and many others know, Chernoff is also a fine bassist who has been developing his craft as a working musician in jazz and other genres since his early teens. Maybe Eventually, Chernoff's second full-length release as a leader, affirms the engaging quality of his instincts and delivery as a bassist, composer, and bandleader.

The album's eight tracks, recorded in November 2020 and December 2021, feature Chernoff's trio: the leader on electric bass, Francis Henson on electric guitar, and drummer Carson Tworow. It doesn't take long for the myriad charms of Maybe Eventually to reveal themselves: the strong rapport between the trio members, even though they've only been playing together as a unit for two years; their expressive soloing; and the album's unique arc that segues from being straight ahead to exploring beyond-swing sonic textures.

"A Four-Way in the Heart of the West End", the opening track, sets a bright tone. Henson immediately states the memorable melody and goes without hesitation into a robust solo with a warm and resonant guitar sound. The tune swings hard and exudes a young man's optimism, which rings true given Chernoff wrote it about a decade ago when he was a music student at Capilano University.

"Bridge Deal", another tune Chernoff wrote back in Cap days, is a blues that again shows Chernoff's knack for composing striking heads. Henson and Chernoff cohesively play the A section and rhythm changes bridge in unison, an astute choice before they both play vigorous solos and Tworow provides the ideal backdrop on brushes.

The trio conveys a more subdued blues mood on "Fulton Street Blues", and does so with finesse and evocative playing. The song's name is a play on titles of classic tunes and an endearing tribute to Chernoff's hometown of New Westminster, which has a Fulton Street.

The exquisite ballad "Don't Miss Me" has had a "cursed life", explains Chernoff — on two nights when performing the tune, there were huge fires in New West. He breaks the curse with an upper register bass solo that stands out because of its lyrical tone and creative use of space. Similarly, the players take an understated approach on the medium-tempo "Esh", which enables the song to refreshingly wash over the listener.

Maybe Eventually decidedly shifts with "154". While staying true to elements at Chernoff's artistic core — swing and melodicism — the trio explores new ground in the song. That happens sonically (guitar and bass effects are put to good use) and during the improvs that promise and deliver impactful expression.

The shift continues with the title track, which deftly combines delicate beauty that the trio intricately shapes with Henson's unexpected but welcome shredding. The juxtaposition brings to mind uncategorizable artists like guitarist/composer Bill Frisell, who happens to be a primary hero for Chernoff. "I'm really a mainstream jazz guy at heart, so I like to swing no matter what," says the 27-year-old Chernoff. "But some of the other sounds that Francis, Carson, and I got inspired to make came from that well of inspiration with Bill Frisell, ECM, and fusion, and that will continue to inspire us as a working trio."

The albums ends with "Waltz for John McGann", which Chernoff wrote on changes to a tune he played with North Shore Celtic Ensemble: "Canyon Moonrise" by the late multi-instrumentalist John McGann. Played by Chernoff and the trio with a contemplative depth of feeling, the tune is a fitting closer.

As a whole, Maybe Eventually beautifully encapsulates Chernoff's musical and personal growth from his first album, Aim to Stay, and further back. He went from being a callow musician finding his way, struggling with alcohol, and wondering about his role in the jazz scene, to one who has discovered his musical footing, got sober, and self-assuredly expressed himself in the scene. It's why Maybe Eventually feels like a sweet "homecoming" to Chernoff and the listener. "I'm just blessed to say I feel like I belong in the jazz scene again. Even though this album was born from struggles, it's a hopeful document about how I got back home."
A Four-Way in the Heart of the West End (4:01)

Bridge Deal (5:08)

Fulton Street Blues (5:51)

Don't Miss Me (4:35)

Esh (4:44)

154 (5:19)

Maybe Eventually (4:46)

Waltz for John McGann (2:59)
All music written by William Ross Chernoff (SOCAN)

Produced by William Chernoff

Recorded and mixed at 12TH ST Sound in New Westminster, BC by Anthony Cenerini in November 2020 (1,2,4,6) and December 2021 (3,5,7,8)

Mastered at Railtown Mastering in Vancouver, BC by Andrew Downton

Art by Nicole M. Shewchuk
Live shows
Media coverage
Blogs, podcasts, & radio shows featured me during this album release in 2022, including:

This project is funded in part by FACTOR, the Government of Canada and Canada's private radio broadcasters.
Ce projet est financé en partie par FACTOR, le gouvernement du Canada et les radiodiffuseurs privés du Canada.