Western Red Cedar at Chill X Studio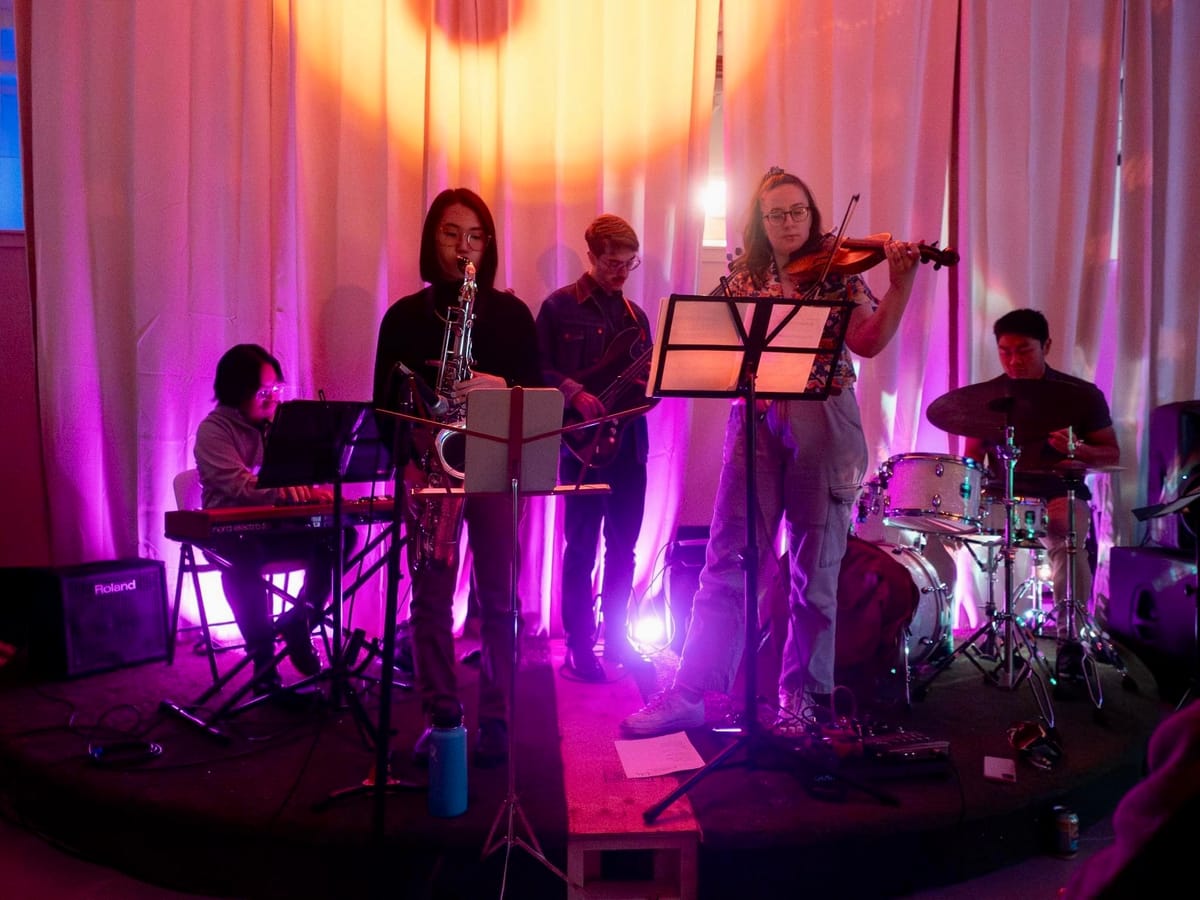 On Wednesday, November 8, 2023, my brand-new group Western Red Cedar played its debut show at Chill X Studios, 2270 Manitoba Street, Vancouver.
Western Red Cedar is Erika Chow on saxophone, Katie Stewart on fiddle, Jancis Bautista on piano, me on electric bass, and Jamison Ko on drums. Tim Reinert booked us for this show presented by The Infidels Jazz.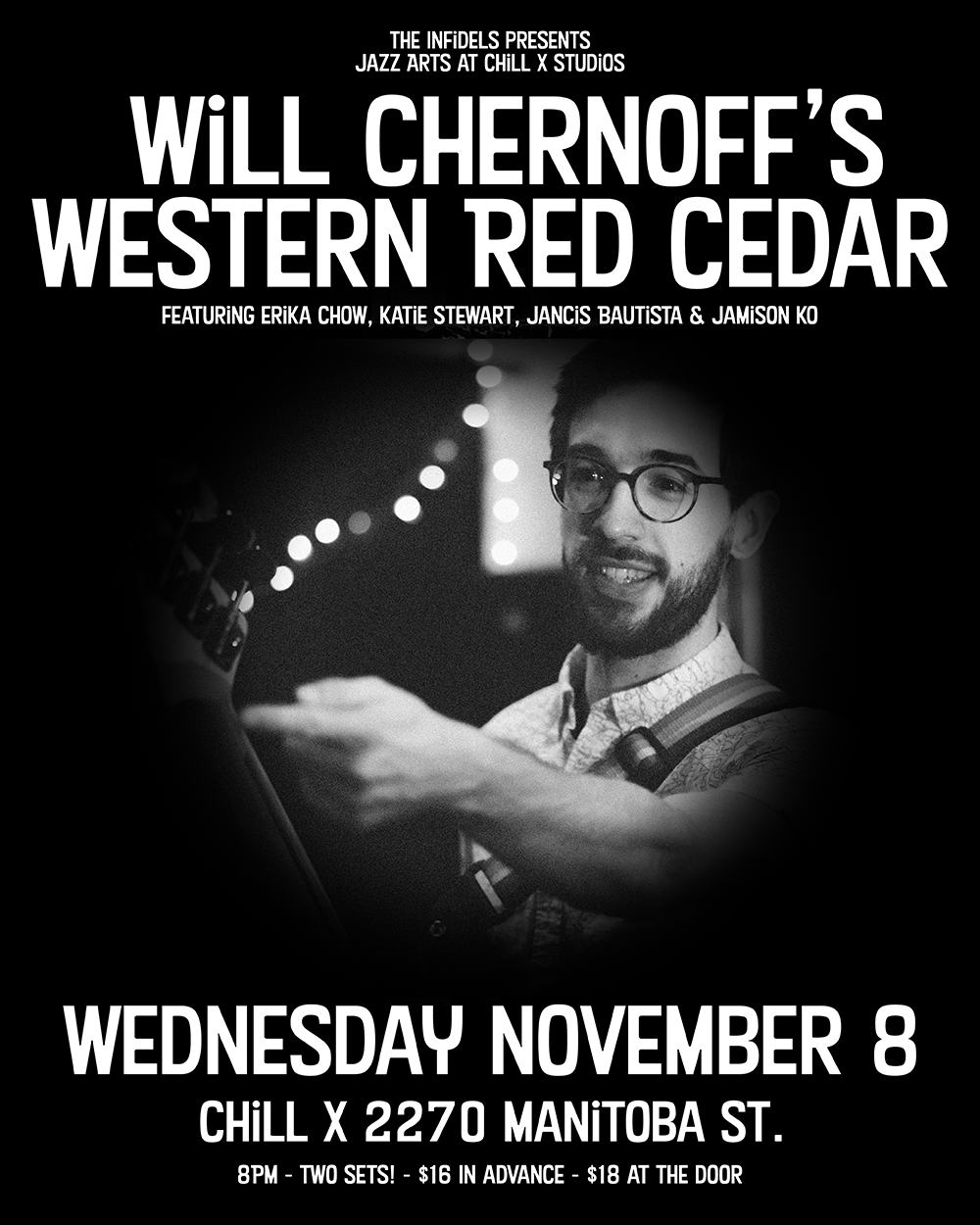 Check out this audio from our band rehearsal – we play an untitled composition by Scottish saxophonist Matt Carmichael:
I'm starting this band to bring my decade's worth of folk music experiences into a jazz ensemble. Inspired by a new wave of folk-jazz led by award-winning young instrumentalists, we'll play new original compositions alongside arrangements of Irish, Scottish, and pan-Canadian tunes.
I've written about shows at the venue for Rhythm Changes. Learn more about the space through these links: